Microsoft Dynamics CRM
Microsoft Dynamics CRM is a software solution system designed to improve business operations through enhancing customer experience.
A customer-focused CRM, Microsoft Dynamics is suited to companies looking to build customer loyalty and trust through personalized experiences by creating end-to-end, outcome-focused journeys that engage at the right time and place. A context-based system allows users to determine the most appropriate interaction on an individual basis, essential for businesses where customers require a more tailored approach.
Full integration of Microsoft software systems allows for effective management of customer relations at all levels, with immersive Excel, embedded OneNote and Microsoft Dynamics CRM for Outlook, productivity improvement is a major focus of the product. A flexible and intuitive user interface is used throughout the marketing, services and sales aspects of Microsoft Dynamics CRM, making navigation through systems simple in order facilitate a  focus on customers rather than administrative tasks.
Microsoft Dynamics CRM is available as an on-premises and cloud based software depending on business needs, with native mobile functionality for Android, iOS and Windows phones.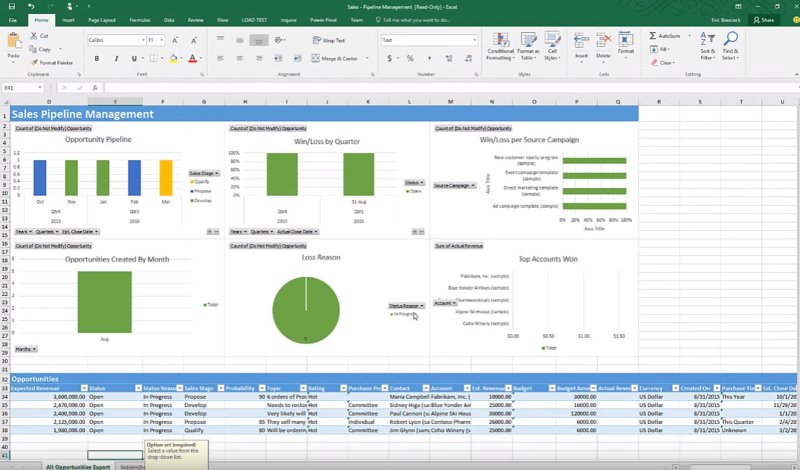 Software features
API Access
Cadence
Contact Management
Contract Management
Database Management
Funnel Reporting
Integrations
Partner Tracking
Performance Reporting
Pipeline Management
Product & Price Control
Sales Gamification
Quotation Handling
Task Assignment
Territory/Quota Management
Quick spec
Product details
Supplementary Features
Customer Service Automation
Marketing Automation
Social Relationship Management
Customer Size
Other Features
Multiple Locations
Multiple Currency
Customizable
Hosting Method
Download more information

Microsoft Dynamics CRM
Download your extended software profile for Microsoft Dynamics CRM. Get more information about features and pricing.
Download
Microsoft Dynamics CRM
Pricing Guide

Microsoft Dynamics CRM
Download your pricing guide by completing the form below.
Microsoft Dynamics CRM
Price Quote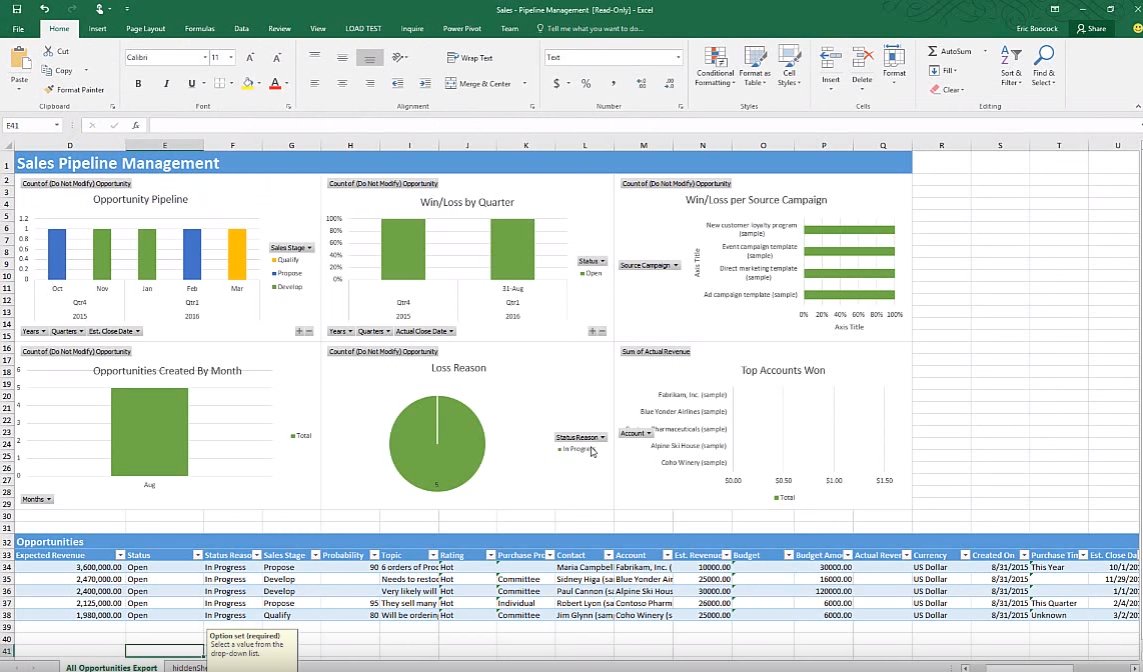 Microsoft Dynamics CRM
Complete the form below to access a video demo of this software.
Quickly Compare with Similar CRM Systems
Other Users often Compare these Four Solutions
Microsoft Dynamics CRM

Less Annoying CRM

bpm'online

Salesnet CRM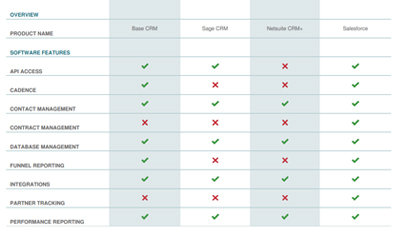 Get Your CRM Software Comparison
Download your bespoke report in a single pdf.
Microsoft Dynamics CRM
Extended Software Profile

Microsoft Dynamics CRM
Get your extended software profile by completing the form below.
Microsoft Dynamics CRM
Extended Software Profile